What to expect from Music in Mind: Remote
Music in Mind: Remote has been developed by Manchester Camerata's specialist team of musicians and music therapists.
1) Foundation: You'll start by learning more about Manchester Camerata's Music in Mind programme, your role in this work, and the basics of how this work is delivered.
2) Techniques: Then you'll move on and learn more about the techniques that are used in these sessions to help you and your group get the most from taking part.
3) Finally, you'll be able to access a variety of music-making resources to help support your own sessions AND give you ideas on how to be creative with your group.
It is important to review each topic and tutorial video more than once; as your experience in leading music making sessions develops you'll notice something new every time you review the topic!
All of the videos in this online resource were filmed in accordance with Covid-19 Government guidelines and advice. They feature musicians and music therapists from Manchester Camerata to represent how we deliver our Music in Mind sessions with carers and people living with dementia.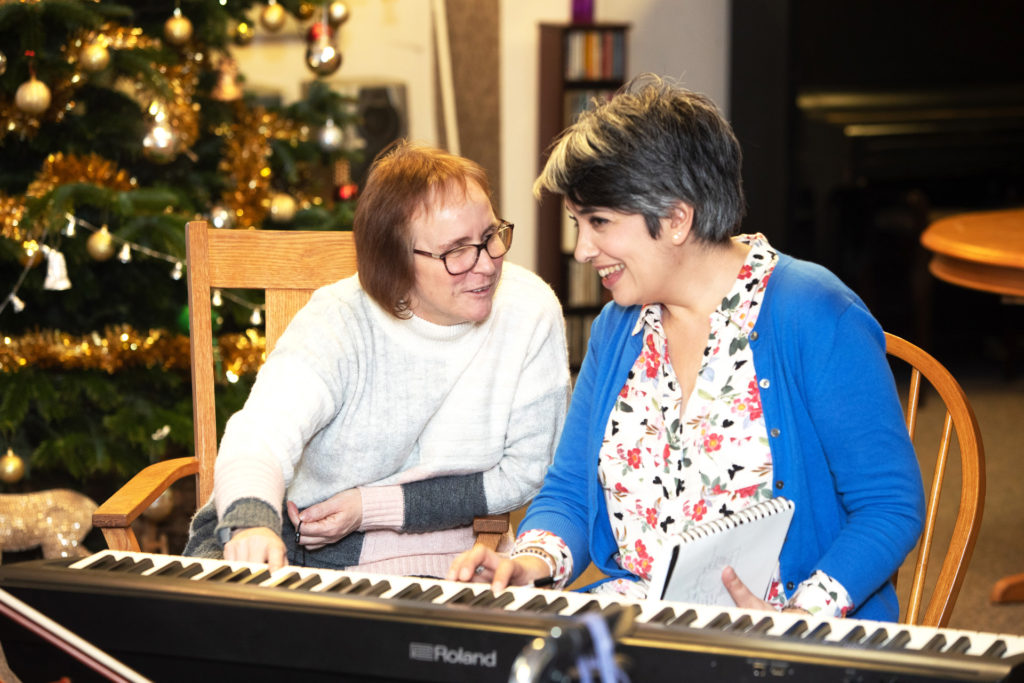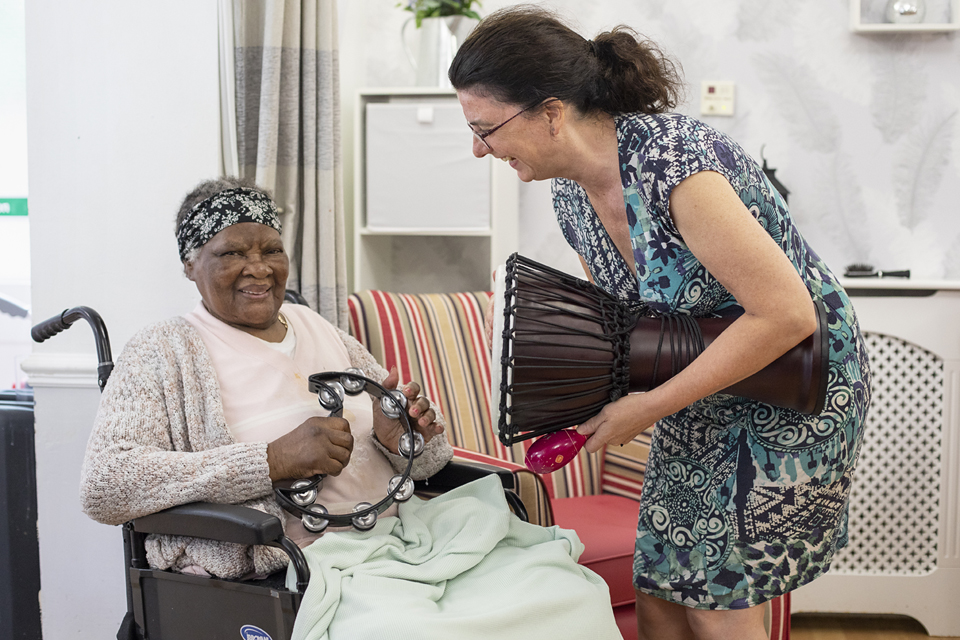 Need help? Throughout this training course, you'll have regular check-ins with our specialist Music in Mind team who'll guide your learning, answer any questions you might have and provide you with feedback.